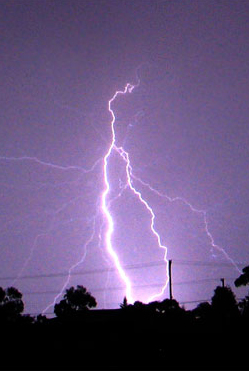 Copyright © 2009 Soundscape Music. All Rights Reserved
Lance Lenehan was introduced to electronic music in the early 1970's. It was a piece of music by Moussorgsky titled Pictures at an Exhibition. The performer was Japanese synthesiser artist Isao Tomita who had electronically created a stirring rendition of this dramatic piece using only synthesisers.
Not long afterwards, Lance purchased his first synthesiser and began experimenting with and recording a whole new range of sounds. He became interested in other contemporary synthesiser artists such as Frenchman Jean-Michel Jarre and perhaps more significantly, Greek musician and composer Vangelis, who has perhaps been his greatest influence to date.
Since the late '70s Lance has composed and produced a wide variety of music which is largely ambient, but also incorporates elements of traditional orchestration, jazz, and rock. His music reflects the major technological developments in electronic music over the last 30 years.
Today Lance combines his computer programming skills with the latest music technology to develop soundscapes from layers of both traditional and modern instrumentation.

Creating soundtracks for moving pictures - be it movies or documentaries - is achieved by Lance with his extensive knowledge of film and stems from his interest in the industry and his earlier days as a movie theatre projectionist.

In the studio Lance uses mainly Roland synthesiser technology, computer based editing and digital recording equipment. His collection of electronic instruments includes both classic vintage analogue and newer digital synthesisers and samplers. All music is mastered using a hard disk recording system before being transferred to compact disc (CD).

Digital Synthesisers: Roland D50, Roland JV1080, Roland JV880, Roland D110
Samplers: Roland S760, Roland S220
Classic Analogue Synthesisers: System 100M Modular Synthesiser, Roland MC202, Roland SH5, Roland Jupiter 4, Korg MS20, System 100 104 Sequencer
Recording, Mixing, and Effects: Cubase SX, MOTU 828 mkii, Edirol UM-880, Mackie MS1202, Alesis MidiVerb 4, Ibanez DM2000 Delay, Tascam DA30 MKII